Prosedur Pembedahan pada Hiperhidrosis Aksilaris dengan Teknik Tumesen Liposuction-Curettage
Kata Kunci:
hiperhidrosis, liposuction, kuretase
Abstrak
Hiperhidrosis merupakan produksi keringat yang berlebihan akibat disfungsi saraf otonom, yang sering terjadi di daerah dengan konsentrasi kelenjar ekrin yang lebih tinggi seperti telapak tangan, telapak kaki, dan aksila. Tata laksana hiperhidrosis meliputi pendekatan farmakologis dan nonfarmakologis. Pasien dengan kondisi hiperhidrosis fokal yang berat perlu mempertimbangkan terapi dengan tindakan pembedahan atau injeksi botulinum toxin. Salah satu teknik pembedahan pada kasus hiperhidrosis aksila yang dinilai efektif adalah dengan prosedur kombinasi liposuction dan kuretase. Kasus: Perempuan berusia 32 tahun, dengan keluhan keluar keringat berlebih, terutama pada daerah ketiak. Pasien sebelumnya pernah mendapatkan terapi oral dari dokter kulit, namun pasien merasa keluhan belum mengalami banyak perbaikan, kemudian pasien disarankan untuk melakukan prosedur pembedahan. Pada pasien ini dilakukan prosedur liposuction-kuretase dengan anestesi tumesen. Diskusi: Penanganan hiperhidrosis dengan agen topikal maupun sistemik pada umumnya hanya memberikan supresi sementara terhadap hyperhidrosis. Pada kasus berat yang sangat mengganggu, terapi pilihan untuk hiperhidrosis aksilaris adalah prosedur pembedahan. Pilihan metode pembedahan dengan kombinasi liposuction-kuretase menggunakan teknik anestesi tumesen relatif sederhana dan aman. Penurunan sekresi kelenjar apokrin pascatindakan liposuction-kuretase memerlukan waktu yang relatif lama. Teknik pembedahan ini memiliki banyak keuntungan, seperti luka yang relatif minimal serta masa pemulihan yang singkat. Pengamatan dan penilaian hasil tindakan kombinasi liposuction-kuretase sebaiknya dilakukan berkala secara subjektif dan objektif pada bulan ke-3, 6, dan 12 pascaoperasi.
Unduhan
Referensi
Wollina U, Koestler E, Schoenlebe J, Haroske G. Tumescent suction curettage versus minimal skin resection with subcutaneous curettage of sweat glands in axillary hyperhidrosis. Dermatologic surgery. 2008;34(5):709-16. DOI: https://doi.org/10.1097/00042728-200805000-00017
Lakraj AA, Moghimi N, Jabbari B. Hyperhidrosis: anatomy, pathophysiology and treatment with emphasis on the role of botulinum toxins. Toxins 2013;5(4):821-40. DOI: https://doi.org/10.3390/toxins5040821
Fox AD, Hands L, Collin J. The results of thoracoscopic sympathetic trunk transection for palmar hyperhidrosis and sympathetic ganglion­ectomy for axillary hyperhidrosis. Eur J Vasc Endovasc Surg 1999;17:283­9. DOI: https://doi.org/10.1053/ejvs.1998.0783
Naumann M, Hofmann U, Bergmann I, Hamm H, Toyka KV, Reiners K. Focal hyperhidrosis: effective treatment with intracutaneous botulinum toxin. Arch Dermatol. 1998;134:301­4. DOI: https://doi.org/10.1001/archderm.134.3.301
Lee MR, Ryman WJ. Liposuction for axillary hyperhidrosis. Aust. J. Dermatol. 2005;46(2):76-9. DOI: https://doi.org/10.1111/j.1440-0960.2005.00145.x
Silverman R, Baran R. Nail and appendageal abnormalities. Dalam: Schachner LA, Hansen RC, penyunting. Pediatric dermatology. Edisi ke-3. New York: Mosby; 2003. pp. 1340.
Wu WH. Ablation of apocrine glands with the use of a suctionassisted cartilage shaver for treatment of axillary osmidrosis: an analysis of 156 cases. Ann Plast Surg. 2009;62:278-83. DOI: https://doi.org/10.1097/SAP.0b013e3181776398
Triman NH, Yenny SW. Liposuction untuk Bromhidrosis Aksilaris. CDK. 2018.45(1):25-8.
Del Sorbo F, Brancati F, de Joanna G, Valente E.M, Lauria G, Albanese A. Primary Focal Hyperhidrosis in a New Family not Linked to Known Loci. Dermatology 2011;223:335–42. DOI: https://doi.org/10.1159/000334936
Hornberger J, Grimes K, Naumann M, Glaser D.A, Lowe N.J, Naver H, Ahn S, Stolman L.P. Recognition, diagnosis, and treatment of primary focal hyperhidrosis. J Am Acad Dermatol. 2004;51(2):274–86. DOI: https://doi.org/10.1016/j.jaad.2003.12.029
Grabell DA., & Hebert AA. Current and Emerging Medical Therapies for Primary Hyperhidrosis. Dermatol Ther (Heidelb). 2017;7(1):25–36. DOI: https://doi.org/10.1007/s13555-016-0148-z
Lee HH, Kim DW, Kim DW, Kim C. Efficacy of glycopyrrolate in primary hyperhidrosis patients. Korean J Pain. 2012;25(1):28–32. DOI: https://doi.org/10.3344/kjp.2012.25.1.28
Kim DH, Kim TH, Lee SH, Lee AY. Treatment of Palmar Hyperhidrosis with Tap Water Iontophoresis: A Randomized, Sham-Controlled, Single-Blind, and Parallel-Designed Clinical Trial. Ann Dermatol. 2017;29(6):728–34. DOI: https://doi.org/10.5021/ad.2017.29.6.728
Doft MA, Hardy KL, Ascherman JA. Treatment of hyperhidrosis with botulinum toxin. Aesthet Surg J. 2012;32(2):238–44. DOI: https://doi.org/10.1177/1090820X11434506
Kunachak S, Wongwaisayawan S, Leelaudomlipi P. Noninvasive treatment of bromidrosis by frequency-doubled Q-switched Nd:YAG laser. Aesthetic Plast Surg. 2000;24:198-201. DOI: https://doi.org/10.1007/s002660010032
Siskawati Y, Bernadette I, Menaldi L. Patogenesis Dan Penatalaksanaan Bau Badan. 2014;(71):32–41.
Mochtar M. Pengobatan bromhidrosis aksillaris dengan sedot lemak Tumescent. CDK. 2013;40(6):464-5.
Tsay RY. Treatment of Excessive Axillary Sweat Syndromes (Hyperhidrosis and Osmidrosis or Bromhidrosis) with Liposuction. In: Shiffman, M., Di Giuseppe, A. (eds) Liposuction. Springer, Berlin, Heidelberg. pp.473–80. DOI: https://doi.org/10.1007/978-3-662-48903-1_46
Tsay RY, Lin JY. Experience of tumescent liposuction in the treatment of osmidrodis. Dermatol Surg. 2001;27:446-8. DOI: https://doi.org/10.1046/j.1524-4725.2001.00318.x
Chen YT, Shih PY, Chen HJ, dkk. Treatment of axillary osmidrosis: a comparison between subcutaneous laser and superficial liposuction curettage. J Eur Acad Dermatol Venereol. 2015;29:2019–23. DOI: https://doi.org/10.1111/jdv.13219
Huang X. The clinical curative effect comparison in different body odor removal. Med Inf 2009;1:74–5.
Ho W, Pan J, Chang M, Peng Y. An Easily Neglected Side During Bromhidrosis Surgery? Int J Surg. 2016;1:1–2. DOI: https://doi.org/10.15344/2456-4443/2016/111
Ou LF, Yan RS, Chen IC, Tang, YW. Treatment of axillary bromhidrosis with superficial liposuction. Plast Reconstr Surg. 1998;102:1479. DOI: https://doi.org/10.1097/00006534-199810000-00021
James AG, Austin CJ, Cox DS, Taylor D, Calvert R. Microbiological and biochemical origins of human axillary odour. FEMS microbiol ecol. 2013;83(3):527-40. DOI: https://doi.org/10.1111/1574-6941.12054
Tronstad C, Helsing P, Tønseth KA, Grimnes S, Krogstad AL. Tumescent suction curettage vs. curettage only for treatment of axillary hyperhidrosis evaluated by subjective and new objective methods. Acta Dermato-Venereol. 2014;94(2):215–20. DOI: https://doi.org/10.2340/00015555-1671
Fredricks DN. Microbial Ecology of Human Skin in Health and Disease. J Investig Dermatol. 2001;6:167-9. DOI: https://doi.org/10.1046/j.0022-202x.2001.00039.x
Grazer FM. A noninvasive surgical treatment of axillary hyperhidrosis. Clin Dermatol. 1992;10:357-64. DOI: https://doi.org/10.1016/0738-081X(92)90079-E
Bechara FG, Sand M, Tomi NS, Altmeyer P, Hoffmann K. Repeat liposuction‐curettage treatment of axillary hyperhidrosis is safe and effective. Br. J. Dermatol. 2007;157(4):739-43. DOI: https://doi.org/10.1111/j.1365-2133.2007.08092.x
Rezende RM, Luz FB. Surgical treatment of axillary hyperhidrosis by suction-curettage of sweat glands. An. Bras. Dermatol. 2014;89(6):940-54. DOI: https://doi.org/10.1590/abd1806-4841.20142873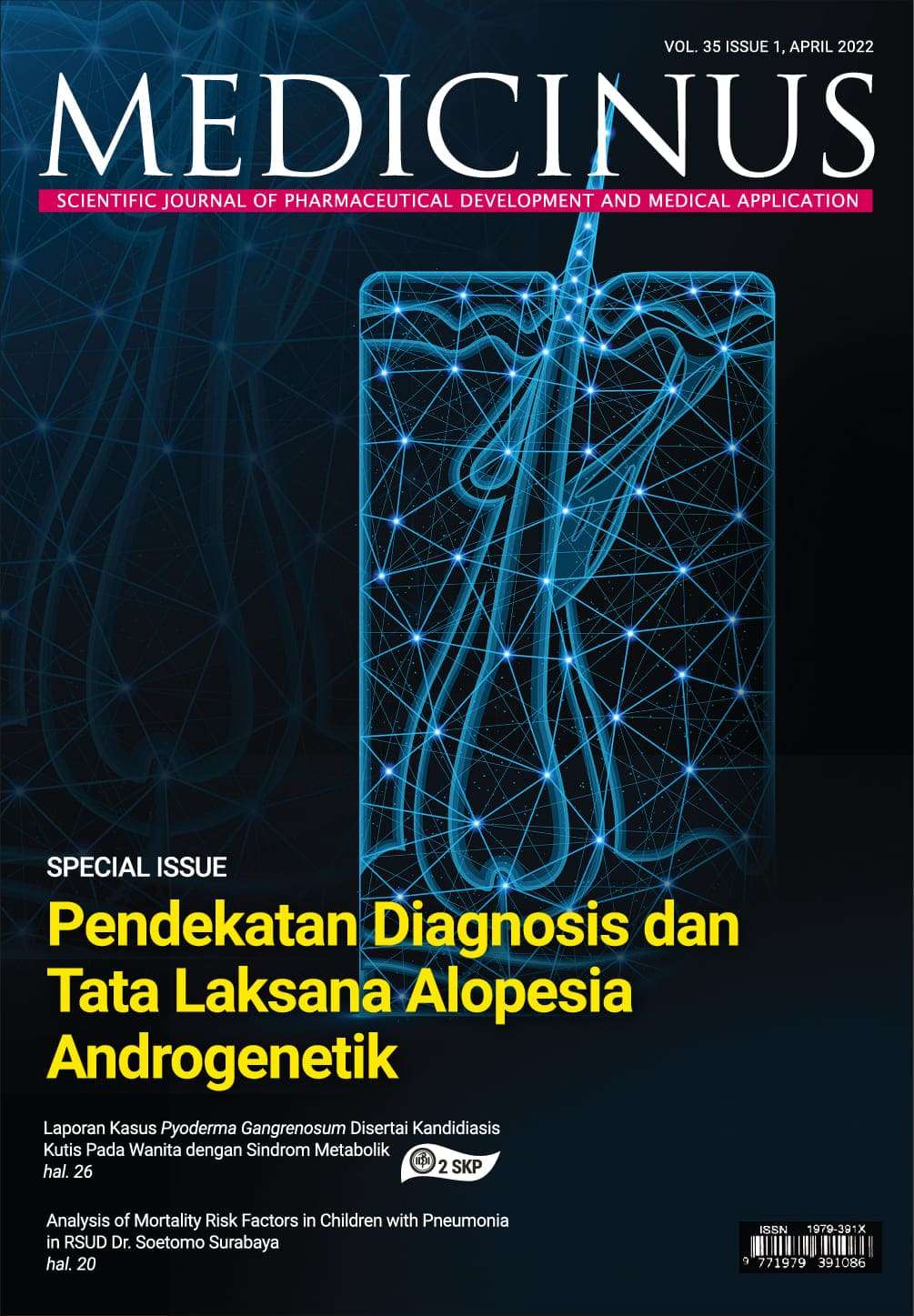 Unduhan
Unduhan
Data unduhan tidak tersedia.