Breast Lumpectomy Surgery by Pectoral Nerve Block (Pecs Block) Without General Anesthesia – A Case Report
Kata Kunci:
breast lumpectomy, surgery, Pectoral Nerve Block, Anesthesia
Abstrak
Breast conserving surgery is usually performed under general anesthesia, or more recently combined with regional anesthesia techniques. Thoracic spinal block, thoracic epidural block, and thoracic paravertebral block are options of regional anesthesia that have been used in breast surgery, but anesthesiologists avoid them due to concern in potency of complications and side effects. After introduced by Blanco in 2011, pectoral nerves (Pecs) block appears as alternative procedure with fewer complications and lower incident of postoperative pain.
In this case report we describe a 32-year-old female patient admitted for elective lumpectomy of the left upper quadrant of the breast. Ultrasound guided Pecs II block was chosen as the anesthetic technique for this patient.
The authors reported succesful management of anesthesia and pain without complications in breast surgery. Pecs II block as single anesthetic technique can be considered safe, advantageous, and effective in breast surgery with good hemodinamic stability and few side effects.
Referensi
Gonzales J. PECS versus PVBS for Perioperative Analgesic Management in Breast Surgery. American Society of Regional and Pain Medicine 2016;16(3):41-4.
Blanco R. The "Pecs Block" : A Novel Technique For Providing Analgesia After Breast Surgery. Anaesthesia 2011;66(9):847-8. DOI: https://doi.org/10.1111/j.1365-2044.2011.06838.x
Blanco R, Fajardo M, Maldonado TP. Ultrasound description of Pecs II (modified Pecs I): a novel approach to breast surgery. Rev Esp Anestesiol Reanim 2012;59(9):470-5. DOI: https://doi.org/10.1016/j.redar.2012.07.003
Blanco R, Barrington J. Pectoral and Serratus Plane Blocks. Hadzic's textbook of Regional Anesthesia and Acute Pain Management. The New York of Regional Anaesthesia 2017;35:650-60.
Bashandy GMN, Abbas DN. Pectoral Nerves I and II Blocks in Multimodal Analgesia for Breast Cancer Surgery: A Randomized Clinical Trial. Regional Anesthesia and Pain Medicine 2015; 40(1):68-74 DOI: https://doi.org/10.1097/AAP.0000000000000163
Senapathi TGA, Widnyana IMG, Aribawa IGNM, Jaya AAGPS, Junaedi IMD. Combined ultrasound-guided Pecs block and general anesthesia are effective for reducing pain from modified radical mastectomy. Journal of Pain Research 2019;12:1353-8. DOI: https://doi.org/10.2147/JPR.S197669
Hakim KYK, Wahba Z. Single injection pectoral nerve block (Pecs I and Pecs II) versus local anesthetic infiltration for ambulatory breast augmentation combined with monitored anesthesia care. Ain-Shams Journal of Anesthesiology 2019;11(18):1-7. DOI: https://doi.org/10.1186/s42077-019-0033-y
Eldeen HMS. Ultrasound guided pectoral nerve blockade versus thoracic spinal blockade for conservative breast surgery in cancer breast: A randomized control trial. Egyptian Journal of Anaesthesia 2016;32(1):29-35. DOI: https://doi.org/10.1016/j.egja.2015.08.005
Wahba SS. Kamal SM. Thoracic paravertebral block versus pectoral nerve block for analgesia after breast surgery. Egyptian Journal of Anaesthesia 2014;30:129-35. DOI: https://doi.org/10.1016/j.egja.2013.10.006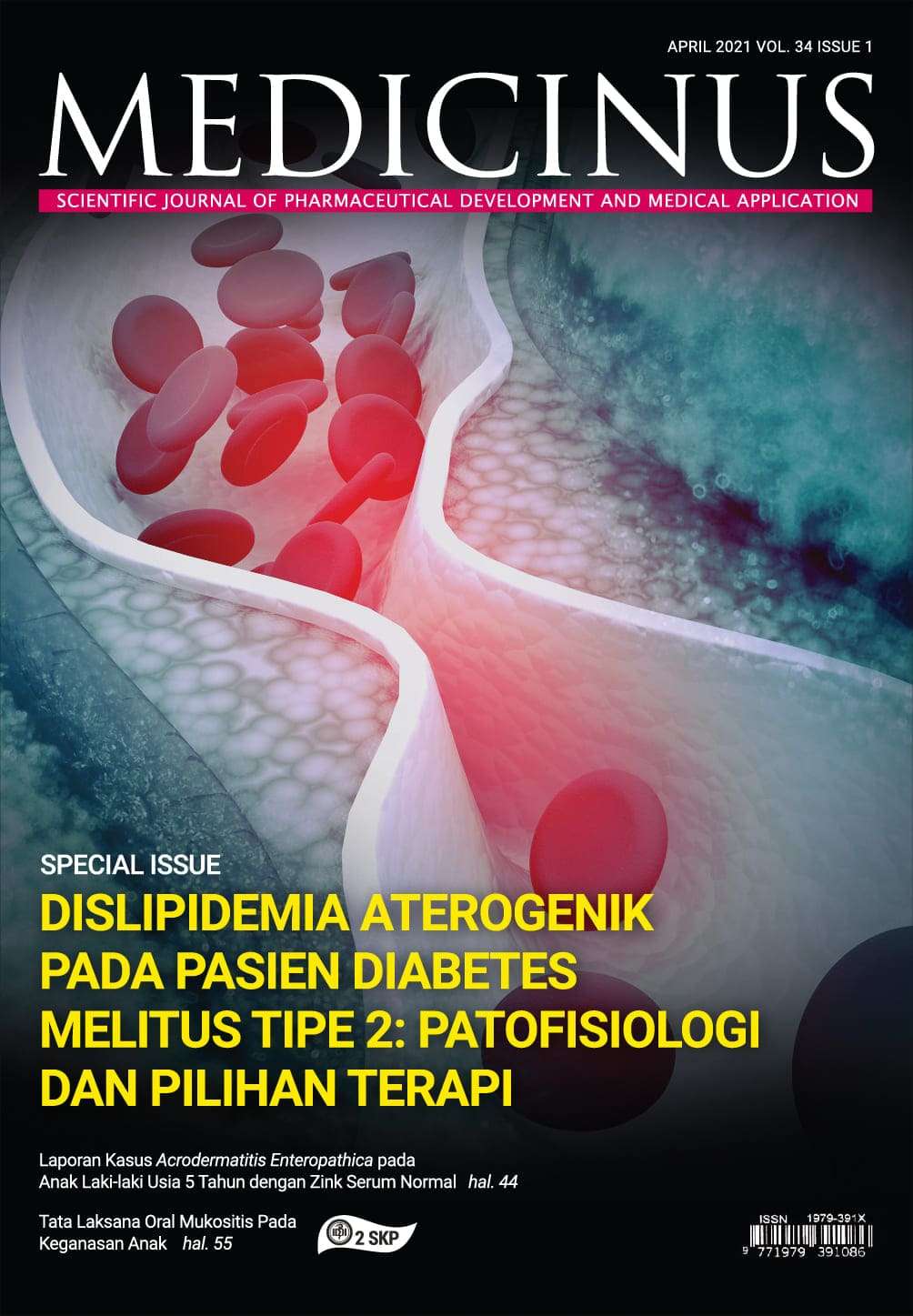 Unduhan
Cara Mengutip
[1]
Ida Bagus Reza Nanda Iswara, Wayan Widana. Breast Lumpectomy Surgery by Pectoral Nerve Block (Pecs Block) Without General Anesthesia – A Case Report. MEDICINUS 2021;34:33-6. https://doi.org/10.56951/medicinus.v34i1.58.