A Rare Presentation of Penile Abscess Involving the Corpus Spongiosum and Anterior Urethra
Kata Kunci:
penile abscess, corpus spongiosum
Abstrak
Penile abscess is an urological condition rarely described in literature. Multiple etiologies of penile abscess has been reported including idiopathic, complication of endourology procedure such as cavernosography, penile injection, penile instrumentation, trauma, gonorrhea complication, tuberculosis, priapism, as well as hematological spread of distant infection. A 42-year-old circumcised male presented for 2 days history of redness and painful swelling of the mid-distal ventral penile shaft and fever of 39°C. The patient had a history of a urethral catheterization 4 days before presentation as he had a problem of progressing difficulty to urinate since 7 days before. 600cc gross hematuria was observed at the initial catheterization. Physical examination showed edema, induration, and tenderness in the mid-distal ventral penile shaft. Skin break was found at the ventral side of coronal sulcus, excreting brownish-red discharge with pus. Laboratory examination showed normal WBC (7,720/mm3), normal random blood sugar (106 mg/dl). Urine analysis showed pyuria (15–16 WBC/hpf) and hematuria (4–5 RBC/hpf). The patient was treated with incision and drainage of the abscess, necrotomy, and systemic antibiotics for ten days. The remaining viable urethral tissues were stitched to the surrounding penile shaft skin in accordance to the "First stage of Johanson procedure" urethroplasty. Percutaneous cystostomy was also performed for urinary diversion. Most reported penile abscesses are cavernosal abscesses. In this patient, the abscess occurred in the corpus spongiosum in anterior urethra region, possibly caused by prior urethral instrumentation. Penile abscess after catheterization is an uncommon condition. Prompt drainage of purulent material and evacuation of necrotic area were the treatment goals. Surgical evacuation remains the first-line treatment.
Referensi
Dugdale CM, Tompkins AJ, Reece RM, Gardner AF. Cavernosal Abscess due to streptococcus anginosus: a case report and comprehensive review of the literature. Curr Urol. 2013; 7(1): 51–6.
Kropman RF, de la Fuente RB, Venema PL, van Imhoff WL. Treatment of Corpus Cavernosum Abscess by Aspiration and Intravenous Antibiotics. The Journal of Urology 1993; 150(5 Pt 1):1502-3.
Yachia D, Friedman M, Auslaender L. Tuberculous cold abscess of the corpus cavernosum: a case report. J Urol. 1990; 144(2 Pt 1):351-2.
Lazarou L, Berdempes M, Markopoulos T, Kostakopoulos N, Spyropoulos K, Mitsogiannis I. A case of cavernosal abscess after neglected penile fracture and bacteremia. Urology Annals. 2019; 11(3):328-30.
Sater AA, Vandendris M. Abscess of corpus cavernosum. The Journal of Urology 1989; 141(4):949.
Moussa M and Chakra MA. Spontaneous cavernosal abscess: a case report and review of literature. Journal of Surgical Case Reports 2019; 4:1–3.
Garcia C, Winter M, Chalasani V, Dean T. Penile Abscess: a case report and review of literature. Urol Case Rep. 2014; 2(1):17–9.
Yamada K, Horikawa M, Shinmoto H. Magnetic resonance imaging findings of penile abscess. Urology 2019; 131:5-6.
Sagar J, Sagar B, Shah DK. Spontaneous penile (cavernosal) abscess: case report with discussion of aetiology, diagnosis, and management with review of literature. The Scientific World Journal 2005; 5:39-41.
Ehara H, Kojima K, Hagiwara N, Phuoc NB, Deguchi T. Abscess of the corpus cavernosum. International Journal of Infectious Diseases 2007; 11(6):553-4.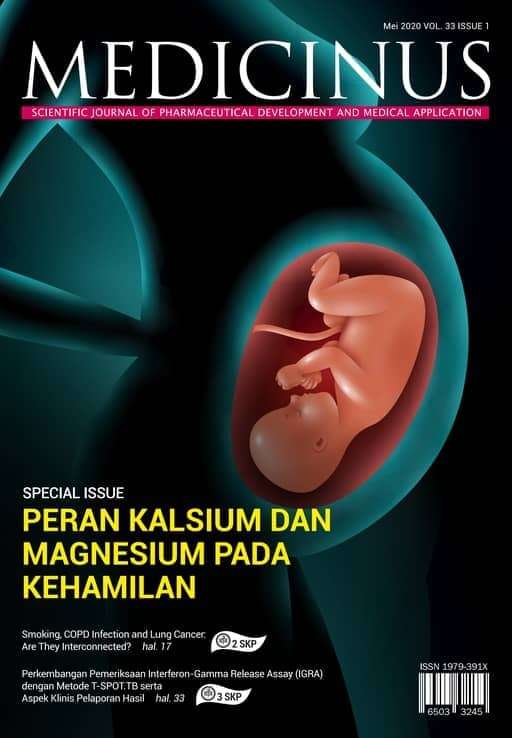 Unduhan
Cara Mengutip
1.
Janardana G, Suarsana IW. A Rare Presentation of Penile Abscess Involving the Corpus Spongiosum and Anterior Urethra. MEDICINUS [Internet]. 1 Mei 2020 [dikutip 11 Agustus 2022];33(1):28-32. Tersedia pada: https://medicinus.co/journal/article/view/medicinus-vol33-no1-28-32